Beauty Treatment Gift Vouchers
Canonbury Beauty offers treatment vouchers, the perfect gift for any occasion. In a rush to find a gift? We offer digital vouchers that can be sent within minutes of purchasing, and physical vouchers which are sent by first class post.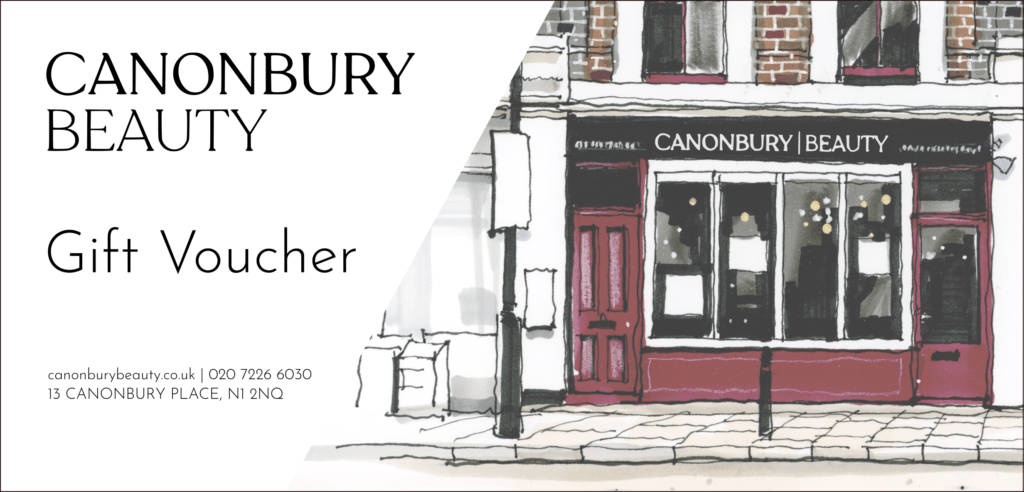 Our vouchers have no expiration date, can be used on any combination of treatments, and remaining balances can be saved and used at a later date.
Each voucher comes with a unique code that can be used either when booking online or after your treatment in-salon.
Vouchers can also be used for treatments at our sister salon 'Canonbury Hair' just next door.
Physical: Receive our printed vouchers on high quality parchment, including an optional hand written message. Please note that there is £3 supplement to cover postage and packaging. Alternatively, the voucher pack can be picked up from the salon free of charge.
Digital: A personalised digital voucher will be prepared along with an optional message to send via email to the recipient. Many clients like to customise this email and send it themselves, but we are also more than happy to send the email on your behalf.